breaking convention to leave a lasting impression.
Business cards: forgettable. Cheeky illustrations: less so.
Maybe combining zine and business culture will lead to fewer clammy handshakes and more genuine connections.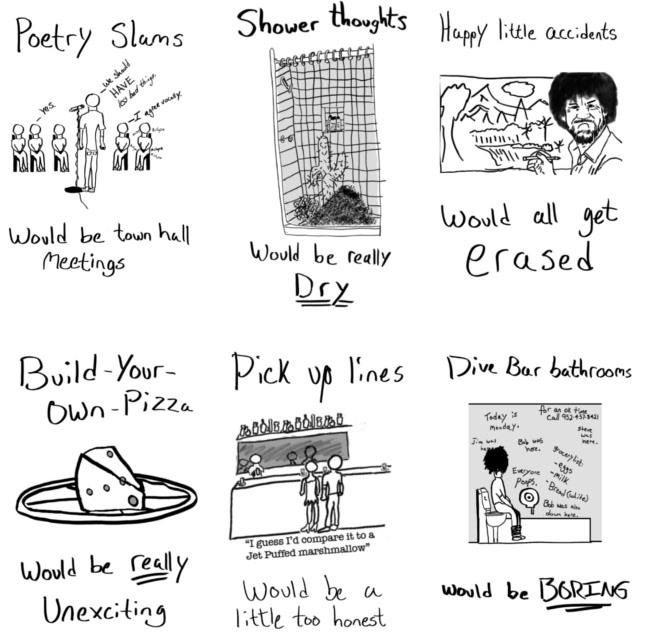 In a world without creativity: ______________________
By filling in the blank with tiny scenes of unimaginative horror, I hope to finally put the question to bed and maybe get a 401K while I'm at it. High fives all around.